123.78MB / Rodina [Demo] (2014/PC/Eng) by tg
рейтинг из 5
Добавил: zlidny
Дата: 24/08/14, 21:45:00
Просмотры: 928
Отзывы: 0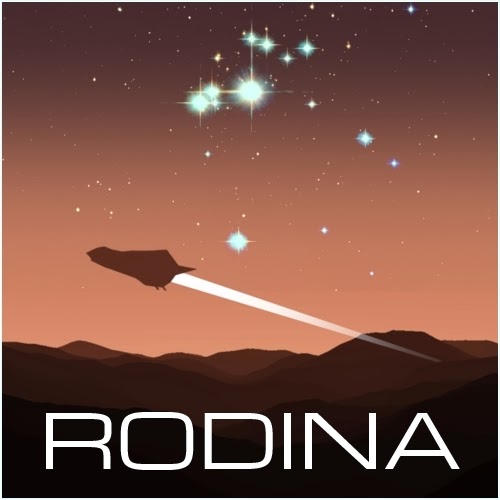 ?????
Название игры:
Год выхода игры:
Жанр игры:
Демо игры
Жанр: Indie / Sci-Fi / Action
Разработчик: Elliptic Games
Издатель: Elliptic Games
Язык интерфейса: Английский
Лекарство: Не требуется
Описание: Rodina посвящена исследованию космоса, а большую часть контента (включая поверхность каждой планеты) сгенерирует программа. Мир игры является «бесшовным», то есть игрок сможет прогуляться по планете, сесть в космолет, покинуть атмосферу и улететь на все четыре стороны, и все это — без невидимых стен, телепортации и экранов загрузки.
Главной особенностью Rodina - программирование как элемент геймплея. К примеру, игрок сможет взломать компьютер вражеского корабля и удалить код, управляющий пушками, чтобы сделать противника беззащитным. Или перегрузить двигатели и взорвать их. Авторы заявляют, что Rodina будет «поощрять эксперименты и требовать творческого подхода».
**** RODINA 1.1.0 ****
* New Feature: Ship fires (and extinguisher) (including tons of small fixes/changes)
* New Feature: Light variations inside the ship (alarm / dead ship)
* New Feature: Empty map file for starting with fresh interior map
* Fixed terrible bug that would prevent ships from generating full groups after loading savegame
* Removed ability to load savegame in demo mode. Now only auto-loads are allowed.
* Hint for atmospheric entry
* Fix crash going straight from Limnal Warp to character mode
* Button to restore default key bindings
* Help info for options menu
* Optimized distant object UI (icon) management
**** RODINA 1.0.4 ****
* New Feature: Autosaves
* New Feature: Ship Crashing support
* New Feature: Editor Undo / Redo
* New Feature: Freeform and Peaceful game modes (replace Exploration mode)
* New feature: "Update available" notification and setup file download
* Crash Fix: Change the way planets save so they don't crash / corrupt save games
* Improved mouse handling. Better support for high-frequency mice. Smoother character rotation.
* Improved atmospheric entry:
- Made it less likely for the player to "punch through" atmosphere.
- Reduced the difficulty of the entry process. Fixed problem with entry in 2nd or 1st gear.
- Fixed save/load of atmospheric entry state.
* Improved savegame management:
- backup saves.
- Order saves by date.
- Disallow bad save names
* Made ship landings slightly easier
* Improved actor scheduling and management.
* Added option (on by default) for enemies not to respawn
* Start the game with missiles selected as the alt weapon
* Fixed combat music resetting forever after player escapes combat with Limnal Drive
* New camera shake option
* Fix missiles that are loaded from savegame not being shootable
* Auto-load last savegame when the player dies
* Added ultra-low terrain detail options
* No piloting destroyed ships
* Don't constantly scan to refresh scripts
* Slightly improved thread management
* Improved alpha object sorting
* Fixed lighting on bomber ship
**** RODINA 1.0.3 ****
* New Feature: Gamepad support!
* New Feature: Headlights / Flashlights on the ship and character (Press "G" or "Direction pad left")
* New Feature: Mouse smoothing
* Crash Fix: Don't crash when loading a bad shader cache file. Try again or recompile shader.
* Crash Fix: Use tempfiles when saving savegames so that they aren't corrupted if the game crashes
* Updated mysterious signal files to make them a bit easier.
* Don't move ship/player around when loading the game on an asteroid
* Eliminate phantom keypress (Windows key) which overrides all other keypresses
* Fade combat music into exploration music
* Fixed problem where bad identifiers caused profiles not to load
**** RODINA 1.0.2 ****
* Crash Fix: MOPP creation failure for users in non-US locale
**** RODINA 1.0.1 ****
* Crash Fix: DirectX Initialization failing on some machines
* Crash Fix: Not handling no MSAA support
* Crash Fix: Included the correct prerequisite to install XINPUT1_3.dll
* Game Breaker Fix: Failure to save state in Exploration Mode
* Game Breaker Fix: Collecting all the books on a planet led to unending error messages
* Added "Enable Console" option in the options menu
* Added "Fix Player" button on the pause menu
* Added better turning speed options
* Added invert Y options
* Shorten length of tutorial messages
* Hide big asteroids when player gets Cruise Engine so they don't try flying across the solar system.
* Make small asteroid icons a bit brighter and more noticable
* Minimum gravity for ships on small asteroids to make landing easier
* Fixed bug where Jarilo books would show up on Perun
* Changed the name of some key bindings
* Made Limnal Drive less affected by gravity, reduced its drift and shaking slightly
* Added MovementDifficulty for those who are having trouble with Limnal Drive, Atmospheric Entry
* YOU DIED message on death
* Allow loading savegames in demo mode when the player dies.

Системные требования:
Операционная система: Windows Vista / 7 / 8
Процессор: 2 ГГц
Оперативная память: 2 Гб
Видеокарта: 512 Мб
Звуковое устройство: совместимое с DirectX 9.0с
Место на жестком диске: ~ 150 Мб
Скриншоты: